Bed Cards: The "Silent Salesforce"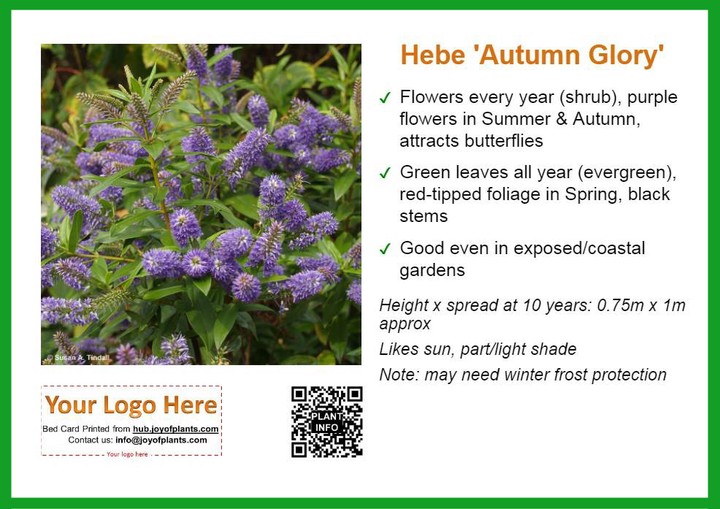 Go to our online tool (in Google Chrome browser), find a plant, Print!
Print bed cards only when you need them
to Outdoor blanks (PET/PVC recyclable)
on Laser & Inkjet printers
35-50p/print, Pay As You Go or Subscribe (for annual invoicing)
14,000+ UK plants
"Garsons were searching for a solution to our bed cards. We were delighted when 'Joy of Plants' bed cards became available.
"The system is very simple to use. In the first few weeks we have produced over 750 A5 plant information cards – and new plants are being added all the time.
"I would highly recommend this system to other Garden Centres and Nurseries."
Ben Thompson, Director, Garsons Garden Centre
So simple: just log on, find a plant, and Print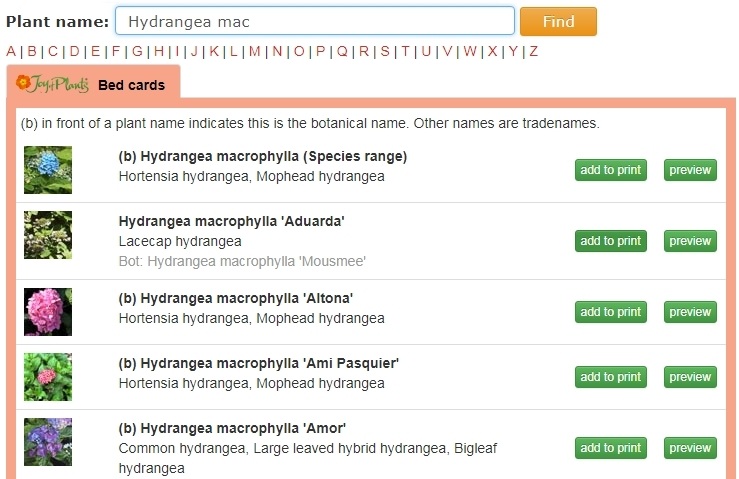 Various options to suit your style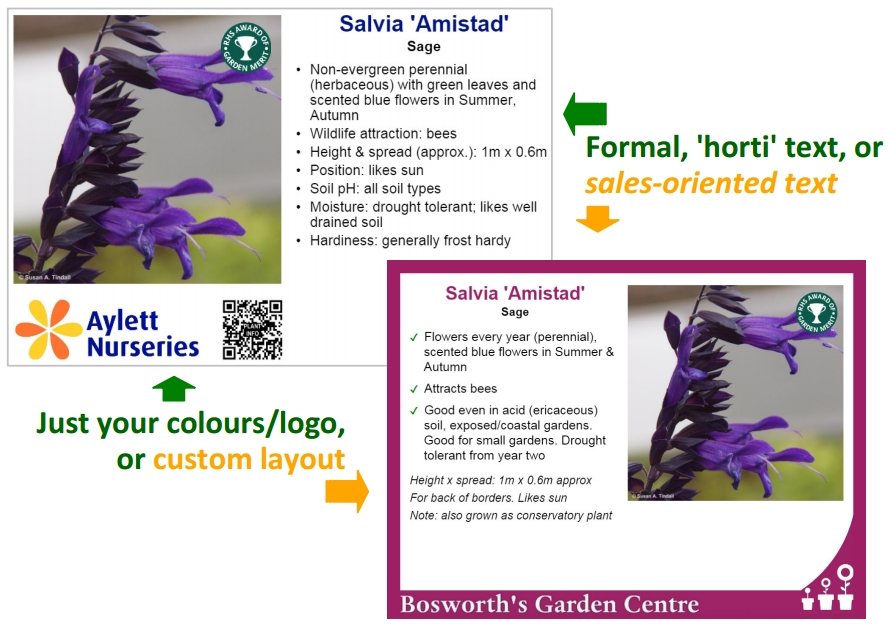 Print and Display options to suit everyone
Outdoor blanks start around 40p (from eg Dura-ID and Bluepoint Tags & Labels); modern desktop inkjets (with UV-ink) are less than £150.
Most garden centres use standalone bed card holders, or strips (called "label tracking") screwed to benches.
Read more about Display options
Some of our bed card customers…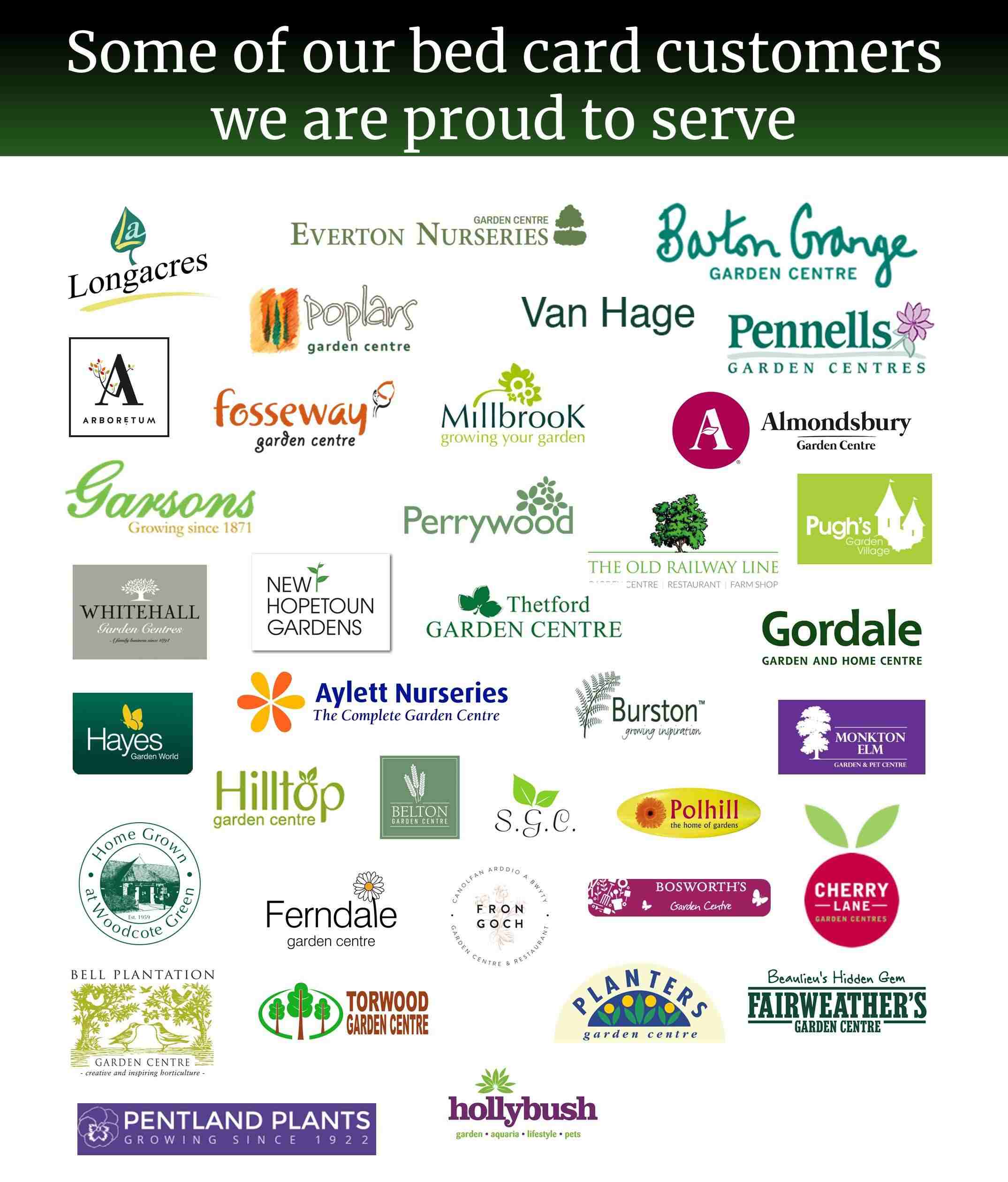 "The 'Joy of Plants' bed card software is what I have waited 15 years for. Finally an easy-to-use piece of software with relevant photos… I can't see why every plant retailer won't sign up within a year or so."
Andrew Porwol, Sapcote Garden Centre
Come and try for free:
it's web-based, so no software to install
you just need Google Chrome web browser (free to download) and a printer
Go to hub.joyofplants.com (no payment or details required)
any staff member can use it – find a plant and press 'Print'
first 10 prints free; if you like it, try Pay As You Go, and check the guide to 'Print options' above