Webshop Data: Image&Text Library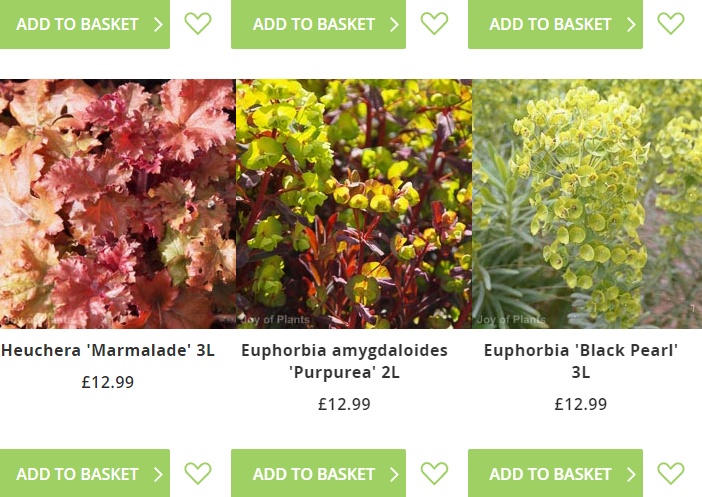 It's easy for your web developers and EPOS managers to add images and texts for plants to your website and online selling tools. Your IT staff don't need to know about plants, and your plant staff don't need to know about IT.
You don't need to create, store and maintain an image and text library yourself, and you don't need to maintain a large server to deliver that data. We do it all for you and update the library with new plants as they come on the market.
Our service makes it cheaper, quicker and easier for you to develop your website and e-commerce pages.
You get accurate plant information, consistent with Joy of Plants' other services (eg Bed Cards, Plant Finder kiosk).
Our affordable annual subscription fee makes it easy to budget for web images and texts.
How it works
For WooCommerce webshops, install our "Joy of Plants Library" plugin from the official WordPress plugin directory. (The plugin can also be used to add our Plant Finder to the site, seamlessly linking to the pages to provide a plantfinding front-end, additional plant descriptions, and Care Product recommendations for individual plants, to increase sales of sundries as well.)
Retailers using WooCommerce (WordPress), Shopify or Bluepark ecommerce platforms - simply export a list of plants from the webshop, then use our online tools to match your plants to our library and create an import file to upload, adding our images & texts into your product pages.
Other webshop platforms that can utilise HTML iframes can also use our library.
Shopify note: we use a little clever code to include our images & text on a Shopify site. We provide examples of how we modified two Shopify templates to include this code. But your Shopify developer should first read our documentation and ensure they can do this with your chosen template/site before going further.
Case Study
Cedar Nursery is one retailer that has benefitted from using Joy of Plants' Image and Text Library (and Plant Finder) on its own webshop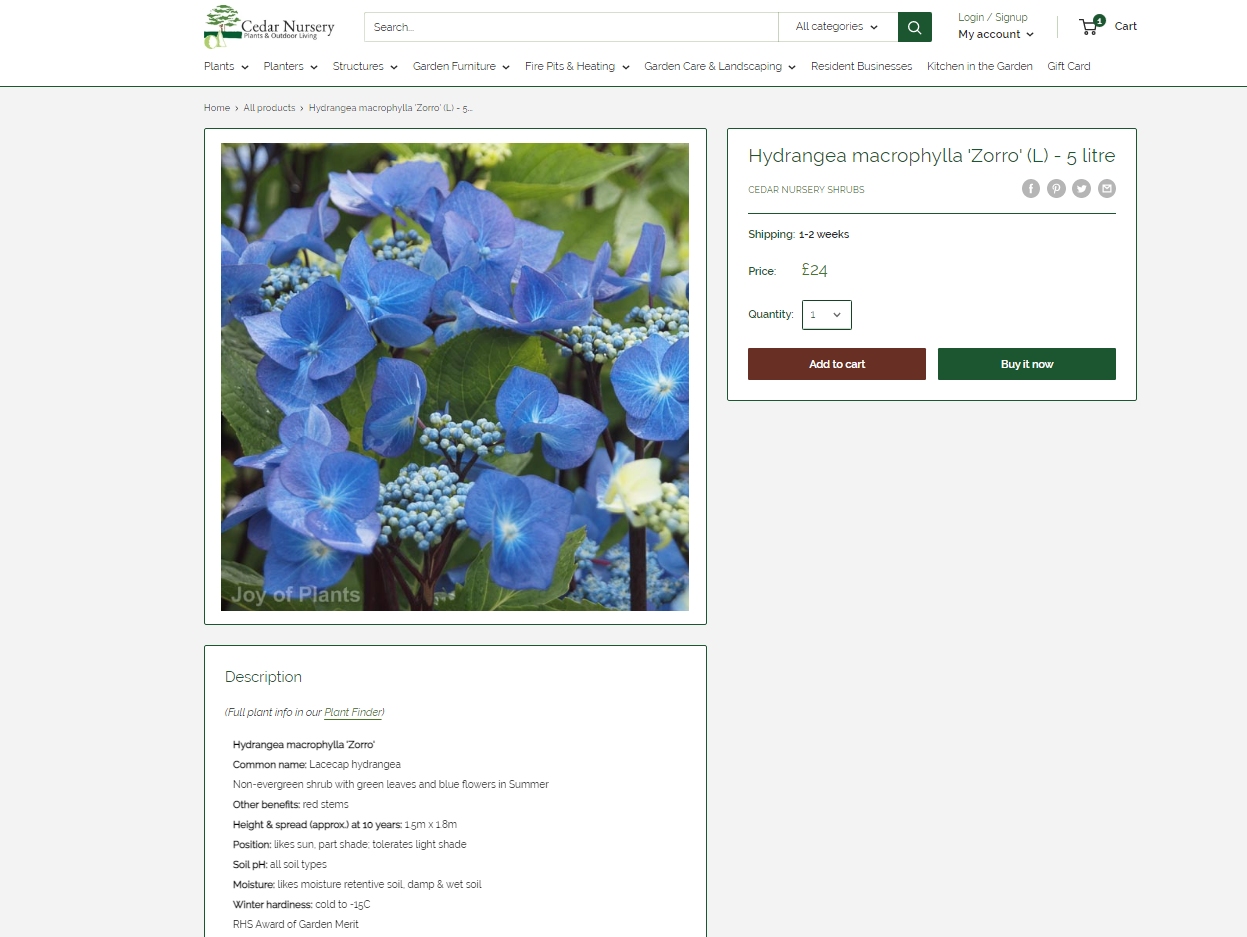 "We have worked with Joy of Plants since launching the Cedar Nursery website on Shopify almost two years ago.
The online tools enable us to easily update our plant list with both descriptions and images to ensure our customers have the information they need to select a plant.
With an ever changing stock list of plants on our website, we needed a solution to quickly and easily maintain and update the site content, and Joy of Plants provides just that.
They have also been extremely responsive in dealing with any questions or issues we have had since launch."
Angela Southall, Digital Marketing Manager, Cedar Nursery
Some of our 'Image & Text Library' customers…