Taylors Bulbs add Plant Info
Taylors Bulbs team up with Joy of Plants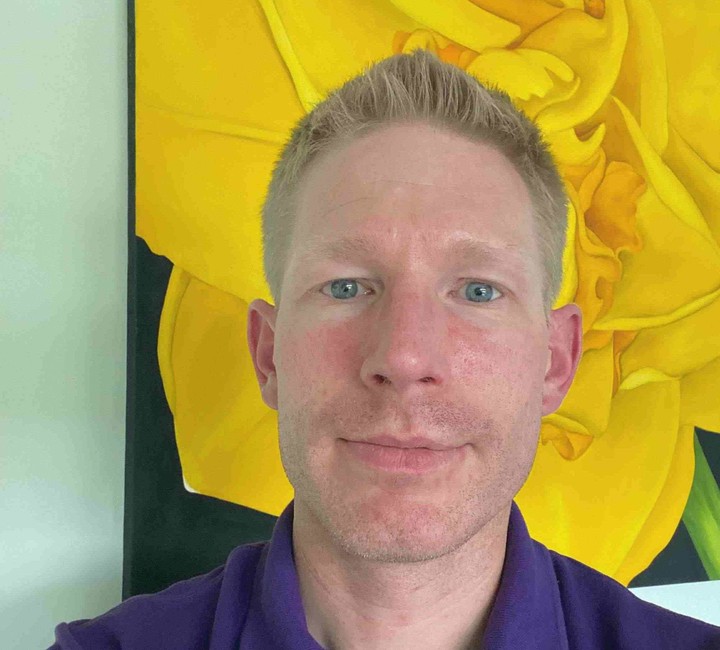 Ian Clark, Marketing Manager at Taylors Bulbs in Lincolnshire.
Press Release
October 15, 2023
A LEADING UK supplier of bulbs has joined the raft of UK growers contributing plant information to Joy of Plants' 'PlantShare' library (October 2023).
Taylors Bulbs in Spalding, Lincolnshire, is working with Joy of Plants to help customers promote and support the bulb supplier's plant range via online and in-store Sales tools.
Ian Clark, Marketing Manager at Taylors Bulbs, said: "We are delighted to have teamed up with Joy of Plants and have our products available on their platform.
"We hope it will help inspire people to add more amaryllis bulbs to their homes this Christmas, and to plant more bulbs in their window boxes, patio pots and gardens. Bulbs represent fantastic value for money for gardeners, they are so easy to plant and care for, and they can bring so much colour and joy to a space."
Taylors Bulbs is one of the largest bulb suppliers in the UK. A fourth-generation family business, it has been growing and supplying flower bulbs and associated products since 1919.
It employs more than 200 staff at peak times and prides itself on the award-winning service it offers its customers.
Taylors Bulbs has been voted Supplier of the Year by the Garden Centre Association six times – a prestigious annual award that is voted by the organisation's more than 200 garden centre members.
On its 750-hectare farm in Holbeach, Lincolnshire, it grows daffodils and packs a large range of bulbs, and associated products, predominantly for the UK and Irish markets.
Amanda Barber, Library Manager at Berkshire-based Joy of Plants, said: "We're delighted to be working with Taylors Bulbs. Its autumn planting bulb collection includes some wonderful new amaryllis varieties that will add a living festive decoration to any home.
"The range of flower colours, sizes and shapes among the spring flowering bulbs provides something to suit every garden, patio, balcony or window box. Bulbs make an ideal gift for gardeners young and old, as they are so easy to plant and care for.
"Our 'PlantShare' library and information services provide an easy way for Taylors Bulbs to give new gardeners and Garden Centre retail staff information about its bulbs and the care products to use to help them thrive.
"Our Plant Finder Touchscreen kiosks bring information about all those bulbs into stores, so that staff can help consumers choose exactly the right bulbs for them, and our Bed Cards inform browsing shoppers too. Our Image & Text Library makes it quick and easy to add high quality images of these bulb flowers to webshops based on WooCommerce, Shopify or Bluepark platforms."
Founded in 2011, Joy of Plants' mission is to make plant information easy and accessible to all. It has created a library of more than 16,000 UK garden plants and trees, each with detailed info, attractive photos and sales-oriented descriptions.
It provides this plant info in a variety of Sales tools including a Plant Finder for websites and in-store Touchscreen Kiosks, an Image and Text Library for ecommerce sites, and print on demand Bed Cards, to help garden centres, retailers and growers maximise their plant sales.
For further details about Joy of Plants, which is based in Twyford, Berkshire, please call 07717 532323, visit www.joyofplants.com, or follow the company on Twitter at www.twitter.com/JoyofPlants or on LinkedIn via www.linkedin.com/company/joy-of-plants
For further media details, please contact Porcupine PR on 01278 446801 or email andy@porcupinepr.co.uk
ENDS