Wyevale Nurseries "goes eco" with Joy of Plants
Correx POS boards replaced by "print on demand" Bed cards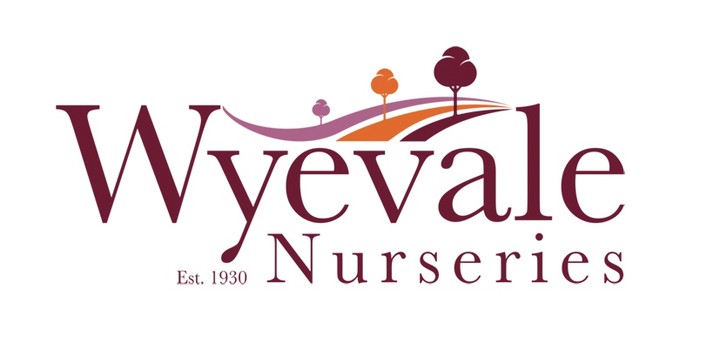 Press Release
Jun 10, 2019
A LEADING UK NURSERY has this month linked with a plant information company to offer its customers a more environmentally-friendly Point Of Sale option.
Wyevale Nurseries, of Hereford, has recently been looking at ways to help reduce the amount of single use plastic in garden centres and can now do so by working with Joy of Plants, from Berkshire.
Carol Dickinson, Customer Support & Innovation Manager at Wyevale Nurseries said: "For many years we have supplied non-recyclable correx point of sale boards with all our promotional lines. However, having listened to our customers telling us that they no longer use the correx boards to promote their plants in the way they once did and that they would, in fact, prefer a more informative alternative, and one that is more environmentally friendly, we've taken some action on this.
"By working with Joy of Plants and giving it access to our extensive image and content library, we are providing our customers with an eco-friendly alternative to correx.
"Our customers can now control exactly what point of sale they wish to print and how they wish to print it by using Joy of Plants' service. The system allows garden centres to create bespoke promotional bed material, providing information to help gardeners make purchasing decisions and, at the same time, vastly reducing the mountains of correx boards that are left unused every year in plant areas nationwide.
"We are thrilled to be collaborating with Joy of Plants on its Print Your Own Bed Cards service. These cards can be printed on recyclable materials and are giving our customers far greater flexibility to produce exactly what they need, when they need it, all customised to match their own branding."
Joy of Plants' mission is to make plant information easy and accessible to all. It has created a library of more than 14,300 UK garden plants and trees and offers a platform of tools to help garden centres, retailers and growers maximise their plant sales. It provides information in many forms including Bed Cards, Apps, Plant Finder for websites and Touchscreen Kiosks.
Terri Jones, Managing Director at Joy of Plants, explained: "We're delighted to be linking with Wyevale Nurseries to offer our plant information service to their customers. Our Print Your Own Bed Cards service allows garden centre staff members to print their bed cards as and when they need them, and they don't have to bulk buy and then waste the ones they don't use."
The recyclable blanks for printing bed cards from the Joy of Plants service are available from a number of industry suppliers including Dura-ID. The inkjet and laser bed cards can be used indoors and out, and by using UV inks they will last for many months (typically a season) in the sun and rain. Once they are no longer needed, they can be recycled.
Joy of Plants offer standard bed card templates, for retailers to add their logo and brand colours, as well as custom templates for tailoring layouts for each retailer.
To find out more and see examples of the bed cards, please visit Wyevale Nurseries stand 104/97 at the Horticultural Trades Association (HTA) National Plant Show at Stoneleigh Park in Warwickshire on June 18 and 19. Joy of Plants is also at the show on stand 96 directly behind Wyevale Nurseries' stand.
The product selection available from Wyevale Nurseries is envied across the industry and the talented team regularly introduces new, award-winning plant varieties.
Its main business is to supply garden centres, landscape contractors, local authorities, foresters and landowners with a comprehensive array of trees, shrubs, hedging, herbaceous and specimen plants.
For further details about Joy of Plants, please visit www.joyofplants.com. For further information about Wyevale Nurseries, which is based in Hereford, please call 01432 845 200, visit www.wyevalenurseries.co.uk, follow the company on Twitter at www.twitter.com/WyevaleNurs or log on to www.facebook.com/WyevaleNurs
ENDS
For further media details, please contact Porcupine PR on 01278 446801 or email sarah@porcupinepr.co.uk
Notes to editors:
Wyevale Nurseries began its life in 1930 under the management of pioneering horticulturist and businessman Harry Williamson.
It then grew into one of the biggest, family-run wholesale nurseries in the UK, thanks to the entrepreneurial drive and spirit of his experienced and knowledgeable son, Peter.
The Williamsons are famous in the horticultural industry for creating one of the first garden centres in the country at Hereford. They went on to develop a ground-breaking and renowned chain of retail outlets nationally.
In order to focus on the nursery side of the business, the directors decided to sell the 19 garden centres as a PLC in 1987.
Wyevale Nurseries Ltd became the family's priority after this sale and it continues to go from strength to strength, embracing all the latest in industry trends and innovations.
When Peter passed away in 2011, the ownership and joint chairmanship was handed on to the third generation of the family, Heather and Simeon Williamson. The emphasis on the family-run aspect of the business is as strong as ever and there are even plans for the next generation to become involved in the future.