21-inch 'Plant Finder' Touchscreen Kiosk a hit at Glee
Smaller, angled product launched at Glee 2021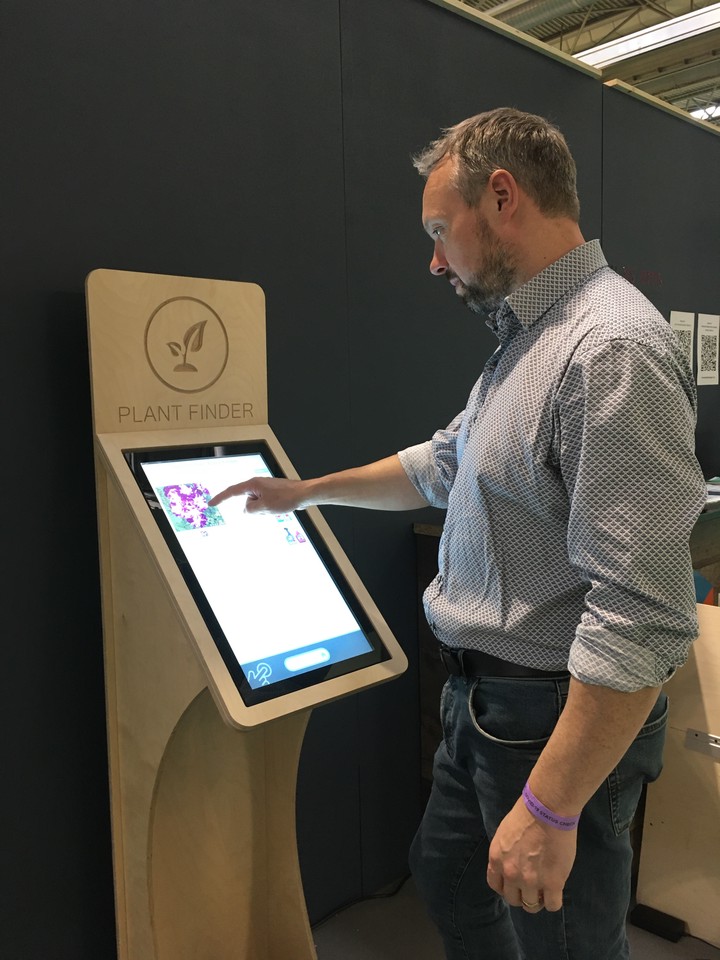 The new smaller, angled touchscreen invites private walk-up use
Press Release
Sep 20, 2021
Glee launch: 21-inch freestanding 'Plant Finder' Touchscreen Kiosk is a big hit with visitors
At Glee this year Joy of Plants launched two new models of Plant Finder Touchscreen Kiosks with our hardware partner Review Systems Digital Signage: a 21" freestanding model and a 21" wall mounted version: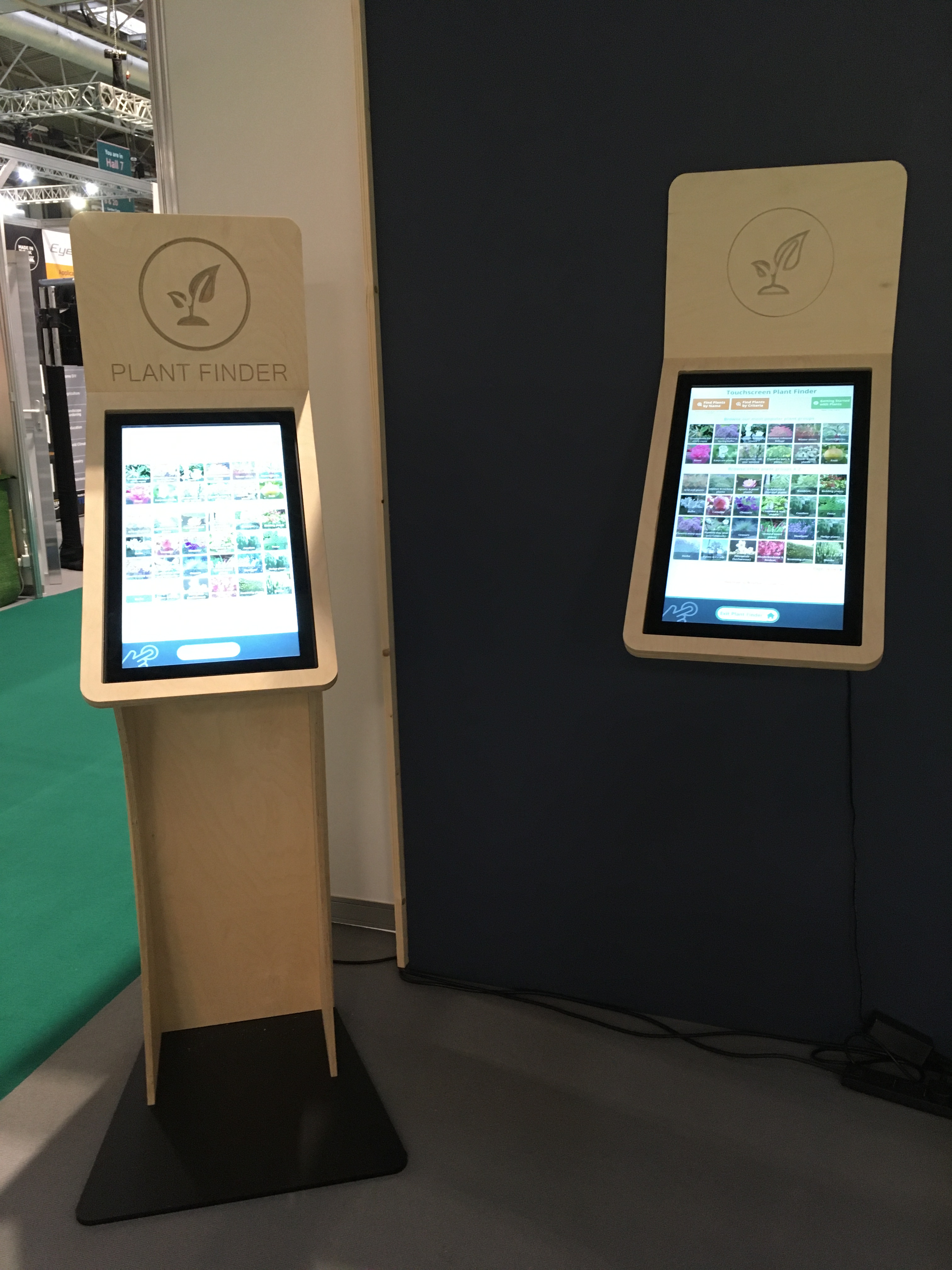 The Plant Finder Touchscreen Kiosks support both staff and customers with plant information and care product advice, solving issues of staff and skills shortages in garden centre plant and sundries areas.
The 21" free-standing unit was a big hit with retail owners, plant team staff and care product suppliers because of its appealing design (the angled screen invites touch), ease of use and flexibility — it can be easily moved around the retail space as displays are changed with the seasons.
"Phenomenal!" said Mike Harris, Plant Area Manager at Pugh's Garden Centre, Wales.
"I love it" said Simon McCardle, Marketing & Category Director at Westland Horticulture Ltd.
Prices of Kiosks are £945 for the 21" freestanding touchscreen hardware and £645pa for the Plant Finder software (including care product recommendations). Other hardware sizes include a 21" wall mounted kiosk units at £845 and 43" free standing unit at £2290. But note:
— We are offering a special Glee discount of 15% on all Plant Finder Touchscreen Kiosks (hardware plus Year1 software) for orders taken before the end of October 2021.
— The government is also giving tax breaks to companies who invest in IT (hardware and software) before 2023 — a Corporation Tax Super Deduction of 130% which works out at around 25% of the cost.
In the end, as a Corporation Tax payer you will save about 36% of the cost if you invest in Plant Finder Touchscreen Kiosks by the end of October 2021, ready for the 2022 season.
Contact info@joyofplants.com to order Plant Finder Touchscreen Kiosks, quoting the code "Glee 2021" when placing your order to take advantage of our show offer. See www.joyofplants.com/tax.pdf for more info about the government tax break.
For further details about Joy of Plants, please call 07717 532323, visit www.joyofplants.com, or follow the company on Twitter at www.twitter.com/JoyofPlants or on LinkedIn via www.linkedin.com/company/joy-of-plants
For further media details, please contact Porcupine PR on 01278 446801 or email rachel@porcupinepr.co.uk
ENDS