HTA Awards - "New plants" added to our library
Joy of Plants checks New Plants for HTA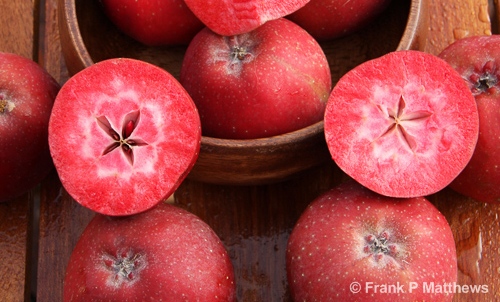 Malus domestica 'Trinity'
At the Horticultural Trades Association's (HTA) Virtual New Plant Awards, Malus domestica 'Trinity' (from Frank P. Matthews, breeder Alex Turner) won Best in Show.
Joy of Plants assists the HTA in validating entries for the New Plant awards and in addition have now added 37 such entries to our plant database.
See the press write-up in Horticulture Week  
For further details about Joy of Plants, please call 07717 532323, visit www.joyofplants.com, follow the company on Twitter at www.twitter.com/JoyofPlants or on LinkedIn via www.linkedin.com/company/joy-of-plants.
For further media details, please contact Porcupine PR on 01278 446801 or email rachel@porcupinepr.co.uk