Kiosks & websites to feature royal clematis and roses for Coronation
Help customers & staff find commemorative plants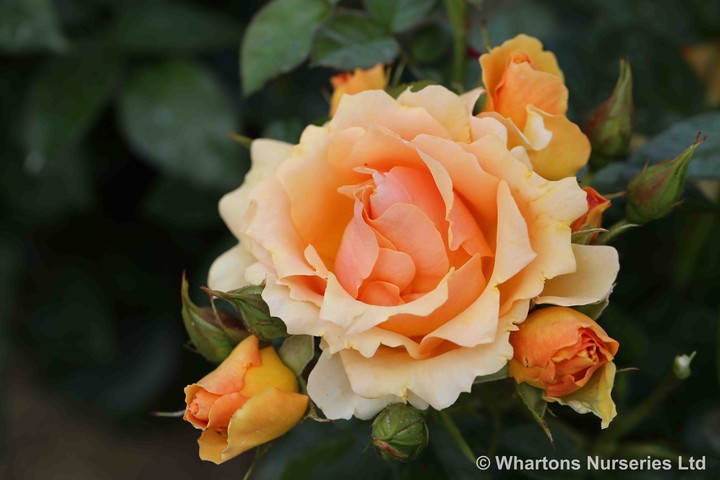 Rosa 'Queen Bee'
Press Release
Apr 24, 2023
Kiosks & websites to feature royal clematis and roses for Coronation
Garden Centres can feature Crown-worthy clematis and Regal roses on their websites and touchscreen Kiosks, with Joy of Plants' new 'Coronation & spring gift plants' Plant Finder group.
The company has added the special section to help customers and staff at garden centres nationwide find clematis and roses with royal names or connections to commemorate the celebration.
Amanda Barber, Library Manager at Joy of Plants said: "There are a number of Clematis with royal names and connections, like the stunning deep purple Clematis 'Royalty'. For smaller gardens and new gardeners, a clematis can be a great choice for a plant to mark the occasion.
"For lovers of roses, there are also lots to choose from, Rosa 'Prince Charles' or 'King's Macc', for example. Rosa 'May Queen' is a versatile rambling rose that is also suitable for north facing walls. My personal choice would be Rosa 'Queen Bee', which is attractive to bees and has the most gorgeous amber‑coloured petals with fluted edges. This variety gives a lovely nod to our new Queen Camilla, as she is officially to be known, and also acknowledges the King's love of wildlife.
"It's a great time to encourage gardeners to treat themselves to an addition for their garden that they can plant on the day or remember the day by.
"Wharton's Roses and New Leaf Plants have helped us expand the clematis and roses in our library to help plant retailers sell those plants, and to help consumers find just the right variety to suit their needs."


     The new plant group for the Coronation
Joy of Plants' mission is to make plant information easy and accessible to all. It has created a library of more than 15,700 UK garden plants and trees, and offers a platform of tools to help garden centres, retailers, growers and breeders maximise their plant sales and income.
It provides this information in many products including a Plant Finder for websites and Touchscreen Kiosks, an Image and Text Library for ecommerce sites, and 'print on-demand' Bed Cards.
For further details about Joy of Plants, please call 07717 532323, visit www.joyofplants.com, or follow the company on Twitter at @JoyofPlants or on LinkedIn via www.linkedin.com/company/joy-of-plants
For further media details, please contact Porcupine PR on 01278 446801 or email andy@porcupinepr.co.uk
ENDS