Library Manager joins
Amanda Barber takes over plant data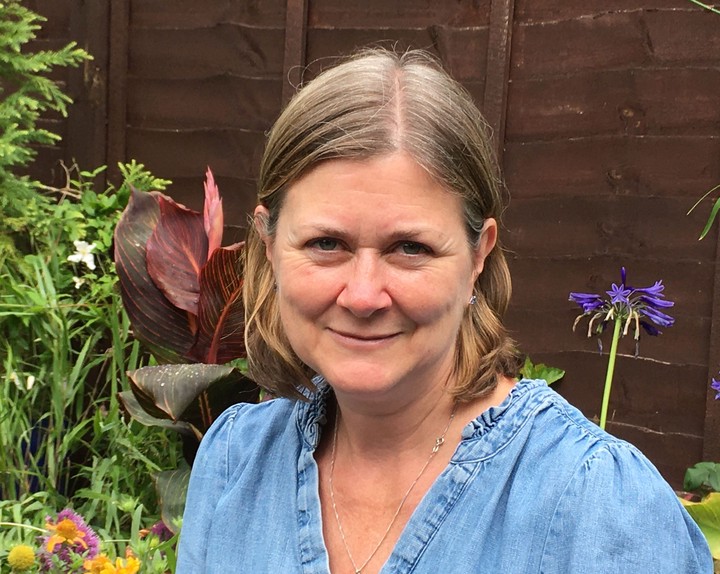 Amanda Barber joins, as Manager of our plant data Library
Press Release
Sep 30, 2022
Joy of Plants' plant data library has a new Manager. Meet Amanda Barber!
In her new role, Amanda will be researching and collating data and images for Joy of Plants' library, both independently and through our expanding range of nursery partners. The Library then powers the tools that our retail customers use to help sell and support their plant ranges, both online and in-store.
Amanda said: "I am already thoroughly enjoying my new role at Joy of Plants. It's a happy marriage bringing together the skillset I've developed over the years in terms of research and data development, and my genuine passion for plants and gardening.
"I love learning about plants and how to grow them, and then using my writing skills to share that knowledge. At Joy of Plants, we're all about helping gardeners choose the right plants for them and helping retailers by making it easy for them to provide plant information to their customers.
"Since I started work here, I am looking at plants in a new way, and learning about the industry that brings those plants to us as gardeners.
"I recently went to Four Oaks Trade Show for the first time, and it was a fantastic and mind-blowing experience. The diversity of companies involved, and the common passion and interest shown by the people who work for those companies has really impressed me. And everyone is so friendly, I feel like I've landed in the right place for me."
Prior to her position at Joy of Plants, Amanda worked at the National Foundation for Educational Research and was responsible for the collection and collation of paper based and electronic data and analysis for research projects in education.
In her spare time, Amanda enjoys gardening and growing her own vegetables. She also enjoys an active and outdoors lifestyle with her family, including her young Border Collie dog.
Terri Jones, Managing Director at Joy of Plants, said: "We are thrilled to have Amanda on board. She has all the qualities we were looking for in our Library Manager: experience of developing huge and high quality databases, a practical understanding of research and publishing techniques, and a strong personal interest in gardening that drives her desire to work for us and use her skills to help grow other gardeners. Plus she's great fun to work with."
Joy of Plants' mission is to make plant information easy and accessible to all. It has created a library of more than 15,300 UK garden plants and trees and offers a platform of tools to help garden centres, retailers, growers and breeders maximise their plant sales and income.
It provides this information in many products including an Image and Text Library for ecommerce sites, a Plant Finder for websites and plant area Touchscreen Kiosks, and an on-demand Bed Card printing service.
For further details about Joy of Plants, which is based in Twyford, Berkshire, please call 07717 532323, visit www.joyofplants.com, follow the company on Twitter at www.twitter.com/JoyofPlants or on LinkedIn via www.linkedin.com/company/joy-of-plants.
For further media details, please contact Porcupine PR on 01278 446801 or email sarah@porcupinepr.co.uk
ENDS